Resources
→
Export
•
3 mins read
How to Export Twitter Bookmarks as PDF with Tweetsmash
Step-by-step guide to transforming Twitter bookmarks into PDFs with Tweetsmash, ensuring whole threads, embedded media, and streamlined exports for effortless archiving
Twitter's bookmarking tool has been a game-changer for many, but the struggle of manually preserving these bookmarks or sharing them with peers is real. Have you ever found yourself pondering, "How do I save Twitter bookmarks as a PDF?" Enter Tweetsmash, your one-stop solution to effortlessly export Twitter bookmarks into detailed, interactive PDFs.
Why Exporting Twitter Bookmarks as PDF is Crucial
Manually copying or screenshotting Twitter bookmarks is not just tedious but also inefficient. By exporting your bookmarks as PDFs, you get:
Permanent Archives: Ensure your insights are never lost, even if tweets get deleted.
Easily Shareable Files: Share your bookmarks in meetings, emails, or on other platforms without resorting to long lists of links.
Step-by-Step Guide to Exporting with Tweetsmash
Initiating the Bookmark Export Process
Navigate to the 'search icon' on Tweetsmash.
Filter or directly access your desired bookmarks. For an in-depth guide on how to effectively filter your Twitter bookmarks in Tweetsmash, refer to our detailed search article here.
Selecting Desired Export Options
View your chosen tweets. For a more extensive collection, like the 'Sass Tweets' example, click the triple dot and select 'show all tweets'.
Converting Your Bookmarks to PDF
Click on 'export tweet results'.
Choose the 'export as PDF' option.
Retrieving and Unzipping the Exported PDF
Depending on the number of bookmarks, the PDF will be ready within minutes.
You'll find the PDFs compressed. Extract it, and all your threads and tweets are there in their full glory!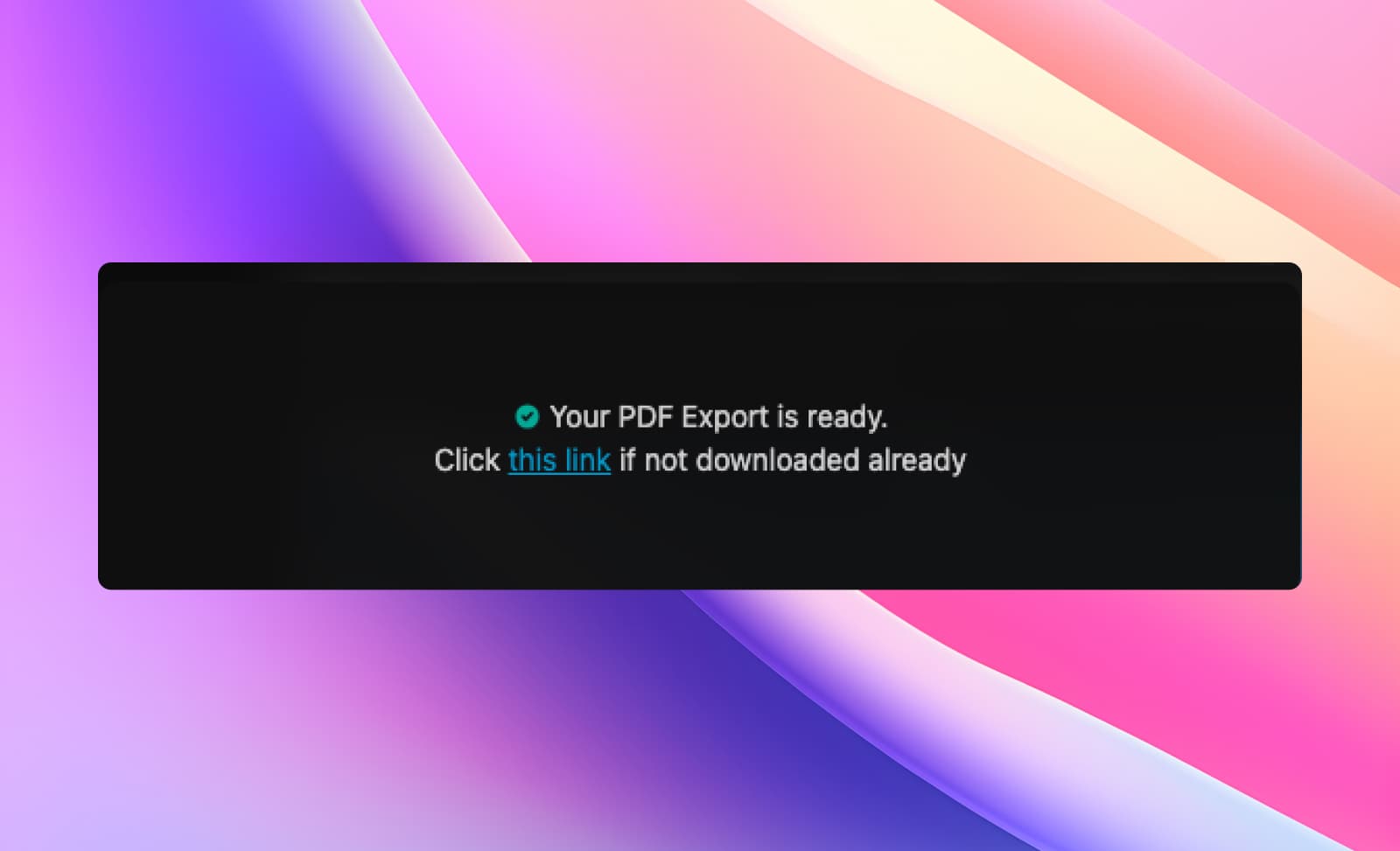 Deep Dive: What's in Your PDF?
With Tweetsmash, exporting doesn't mean you get a flat, lifeless file. You gain:
Complete Threads: Entire threads are unrolled, ensuring no detail is missed.
All Media Intact: Images, videos – they're all included.
Clickable Links: Every link in the PDF is interactive, making your reading experience smoother.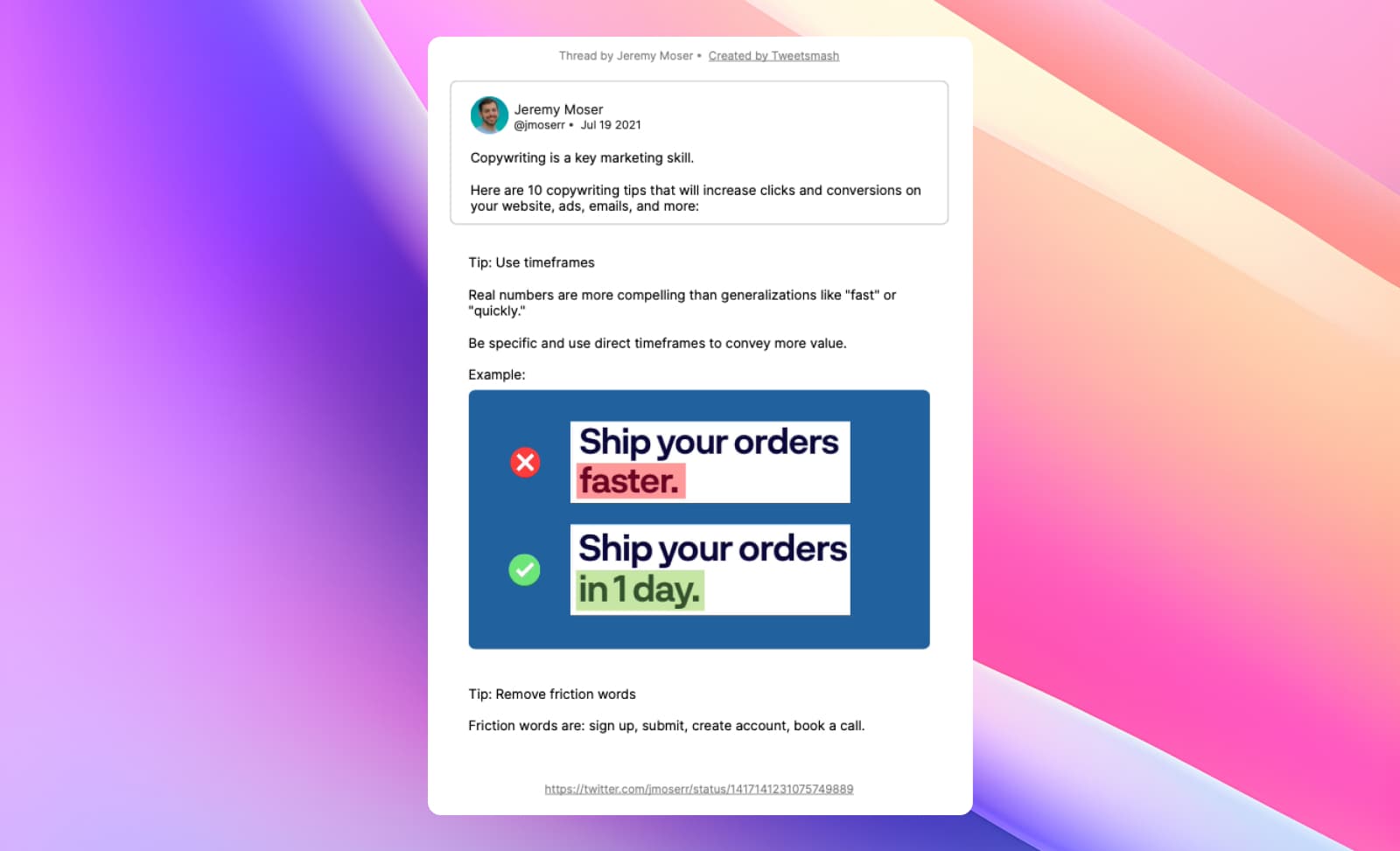 Advanced: Automating Bookmark Exports
For those who thrive on automation, Tweetsmash offers a stellar feature:
Go to 'recent bookmark section' in Smart Folders Page.
Update preferences and activate 'include download as PDF' button. With this, your recent bookmarks will always have a direct 'download as PDF' option. Simple and efficient!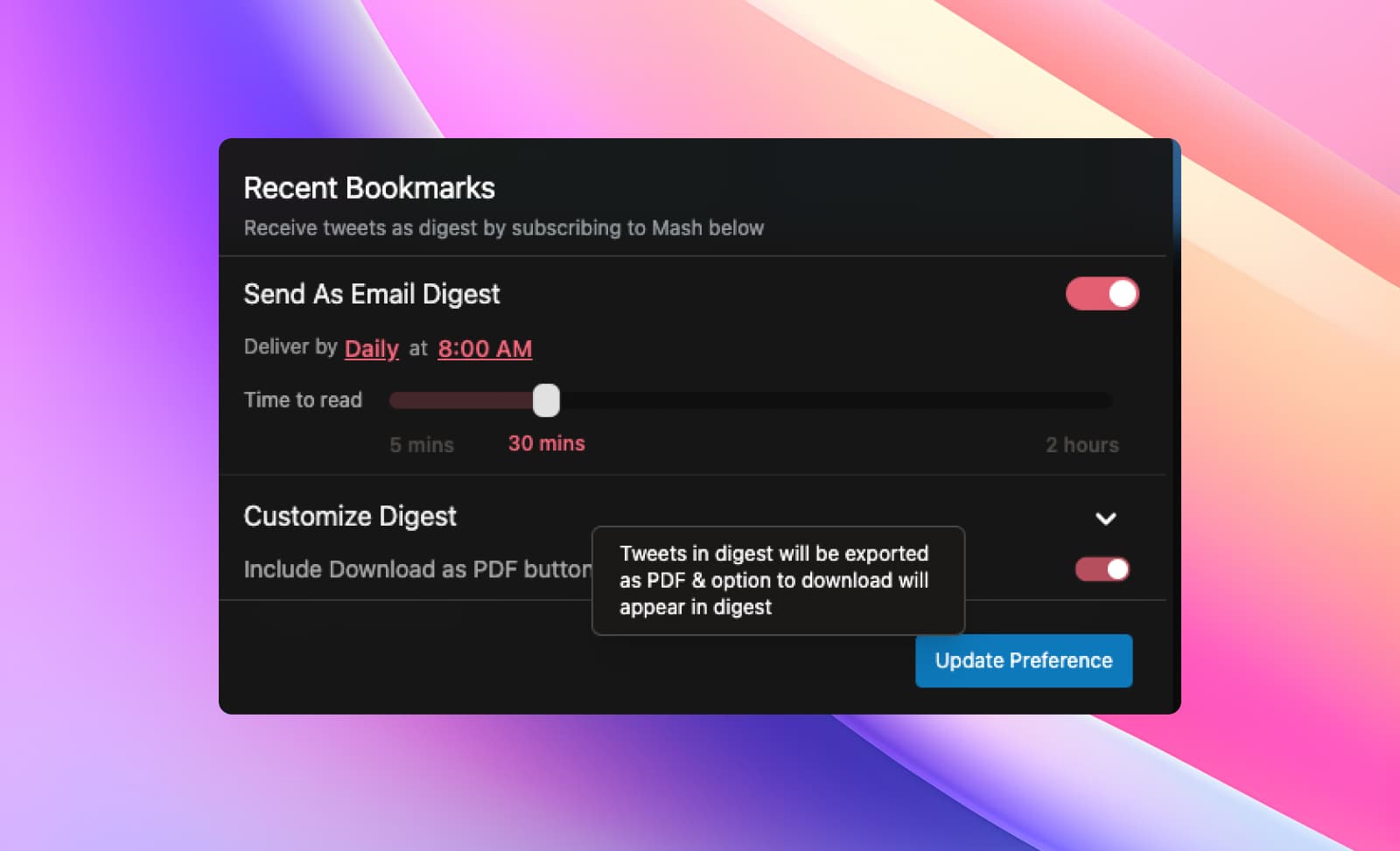 Conclusion
While there are multiple ways to save bookmarks, the ability to export Twitter bookmarks into PDF using Tweetsmash stands out in terms of simplicity and depth. Gone are the days of losing precious content or struggling with manual backups. With Tweetsmash, you're always a few clicks away from your comprehensive Twitter bookmark archive.
Start your journey with Tweetsmash today and redefine the way you experience Twitter!