Turn your Twitter Lists into newsletters
Tweetsmash streamlines the way you consume high signal tweets from your List. Receive automated daily or weekly email digests with latest or top tweets.

Try for Free Now
Makers Building in Public Makers

Building in Public
---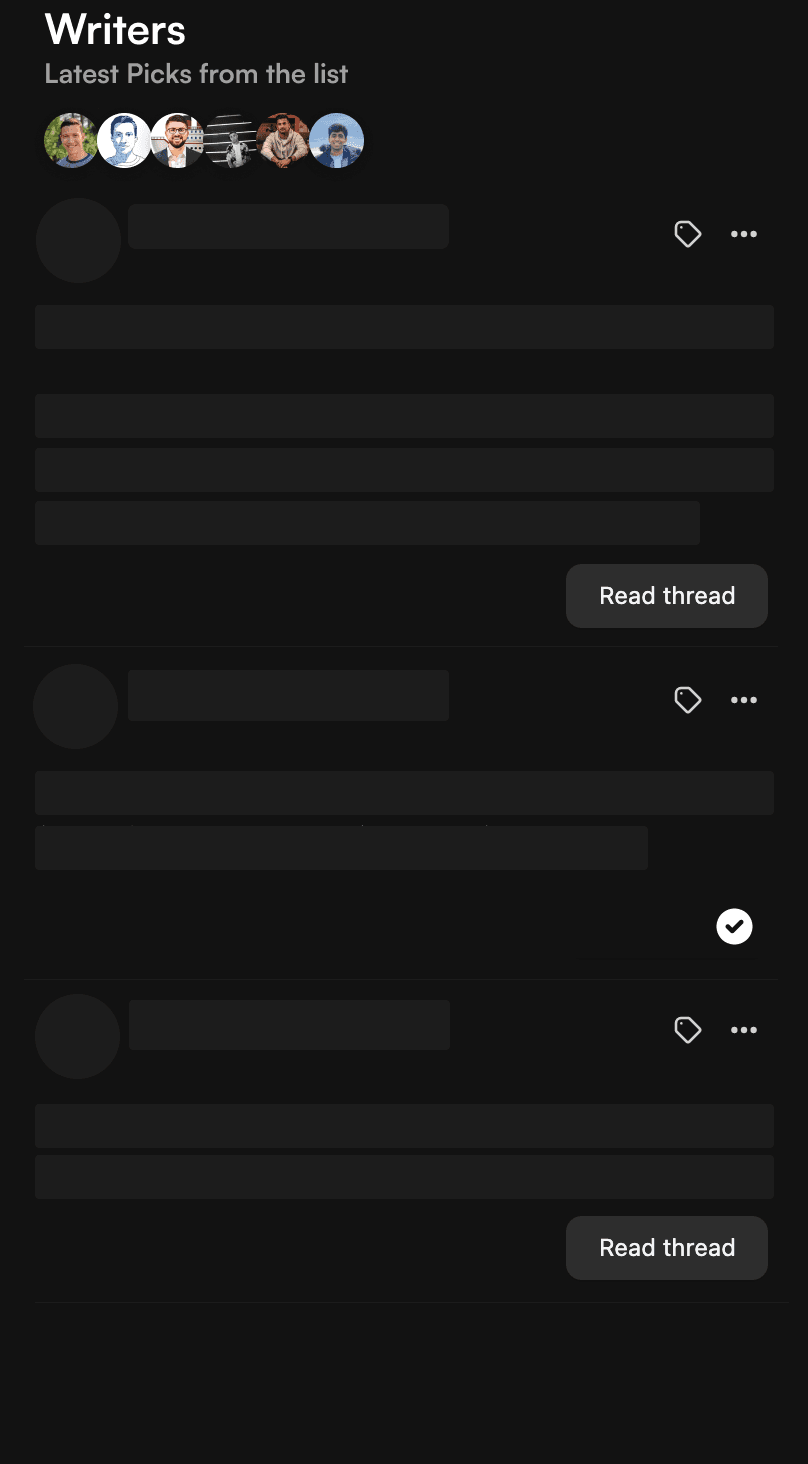 ---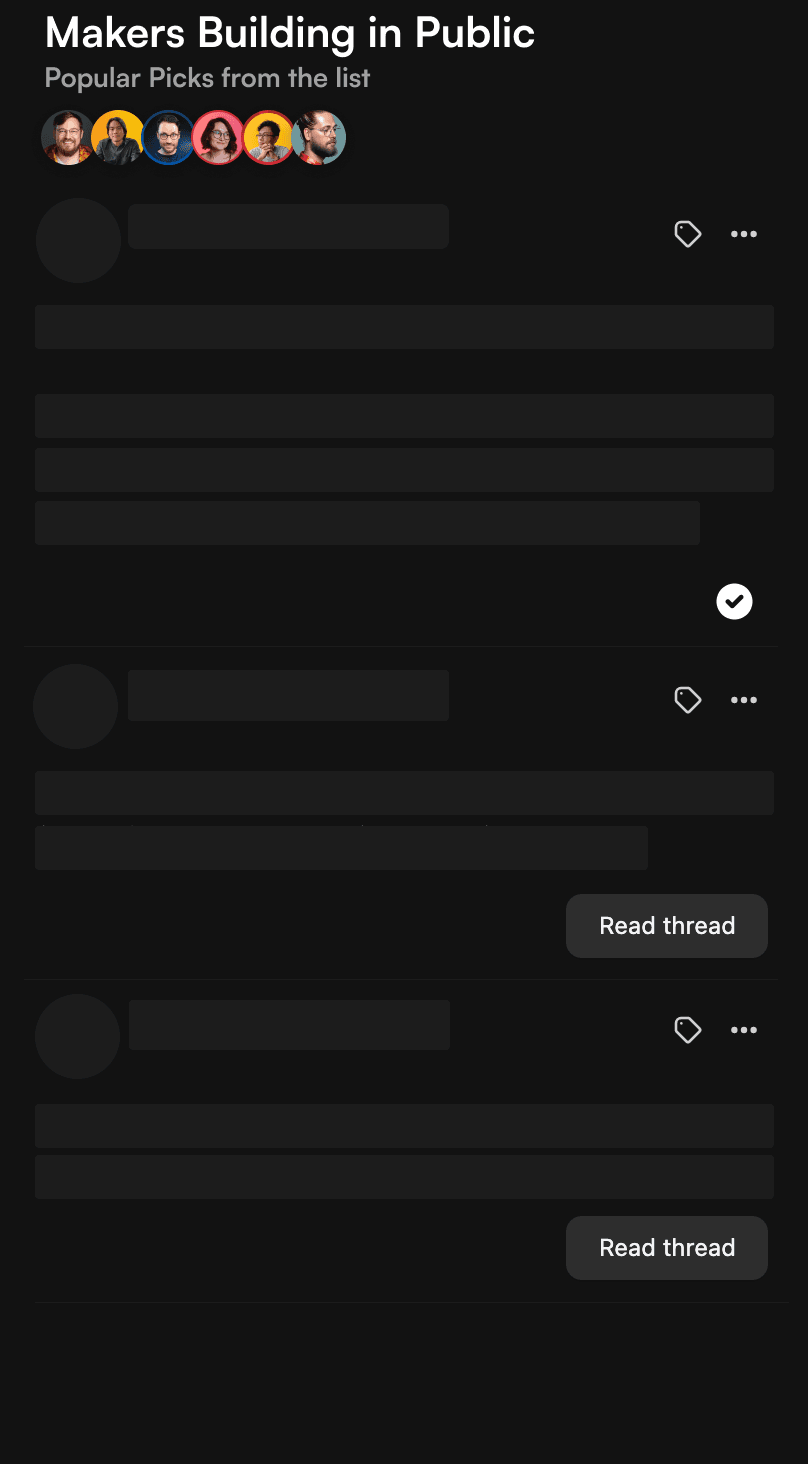 ---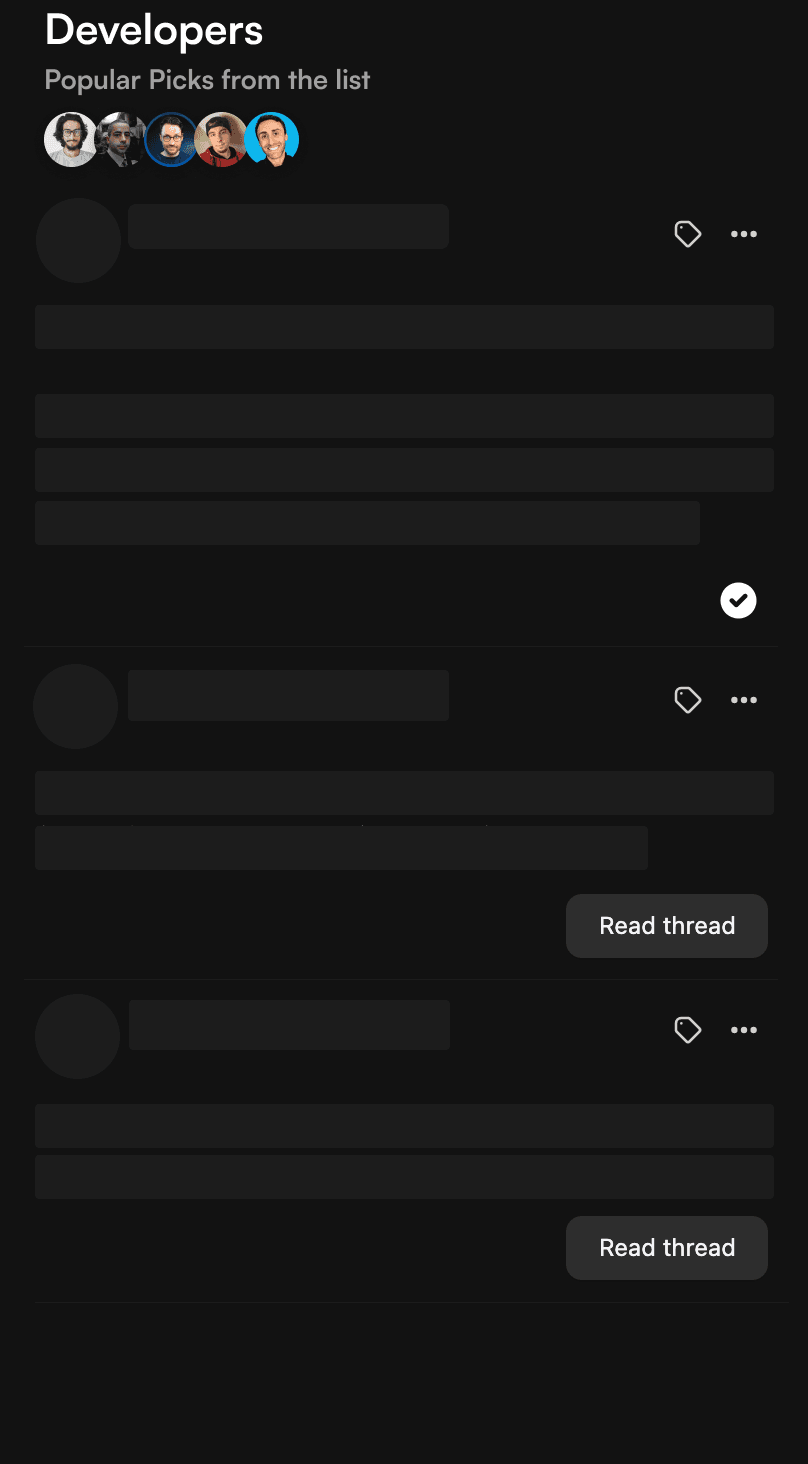 ---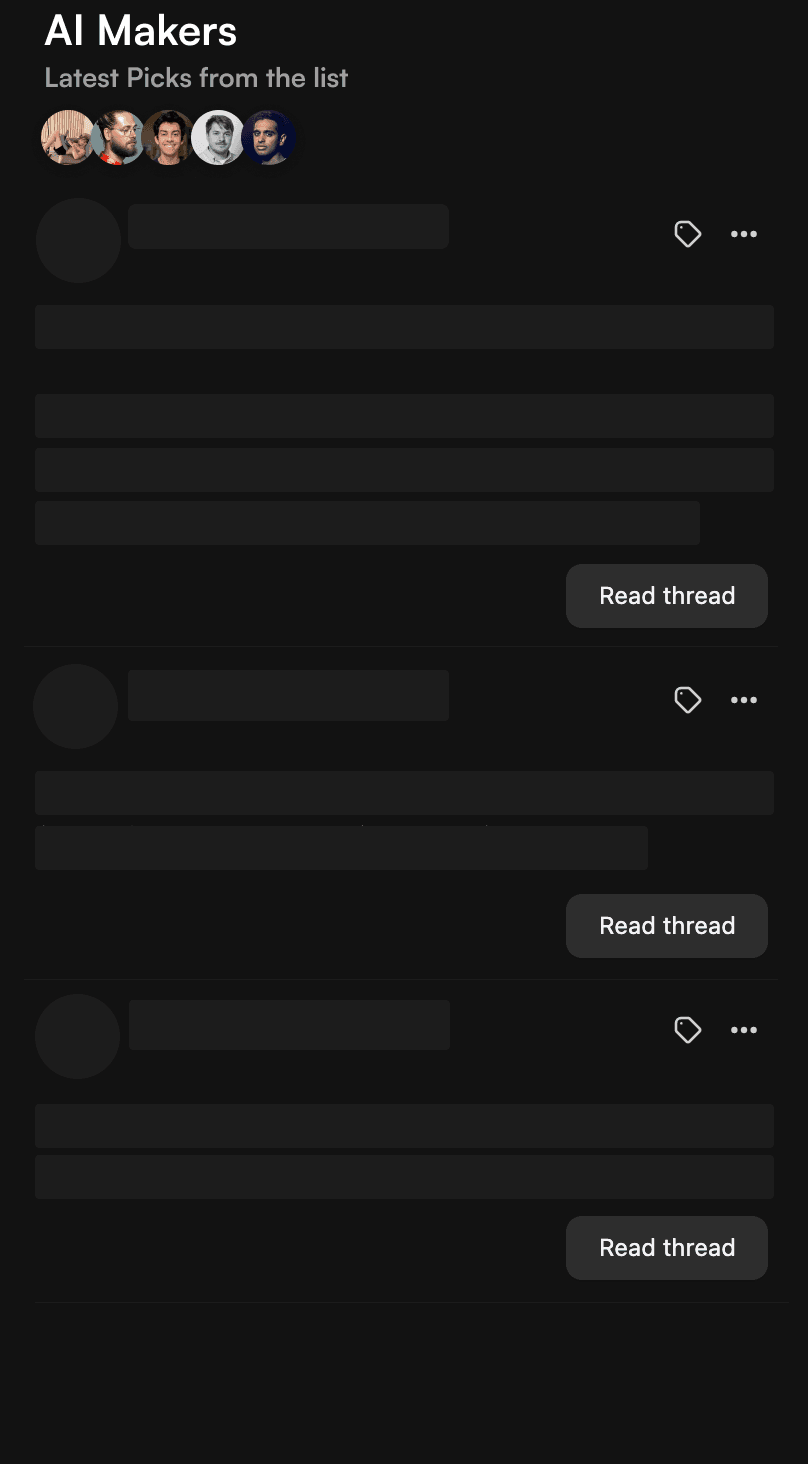 Makers

Building in Public
---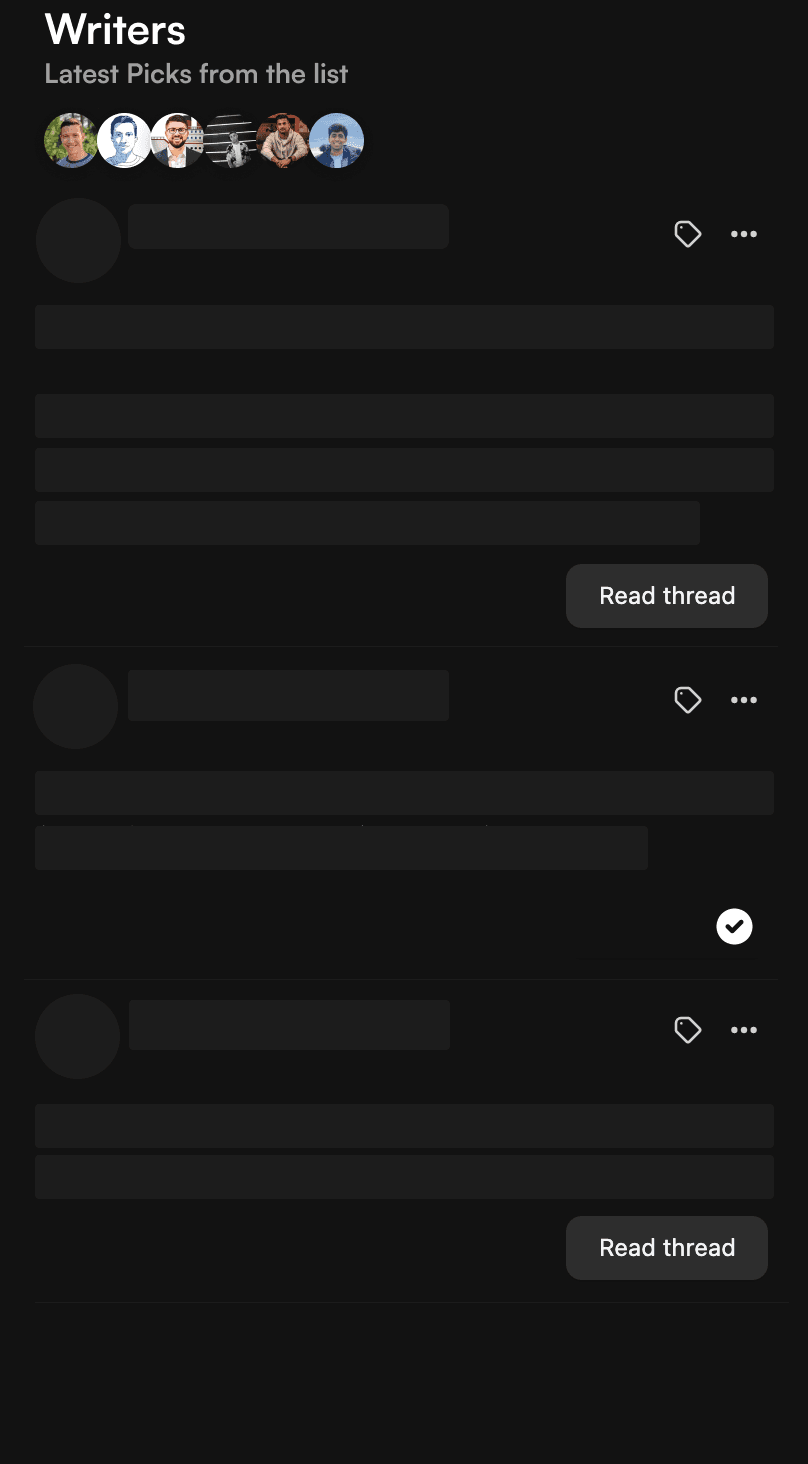 ---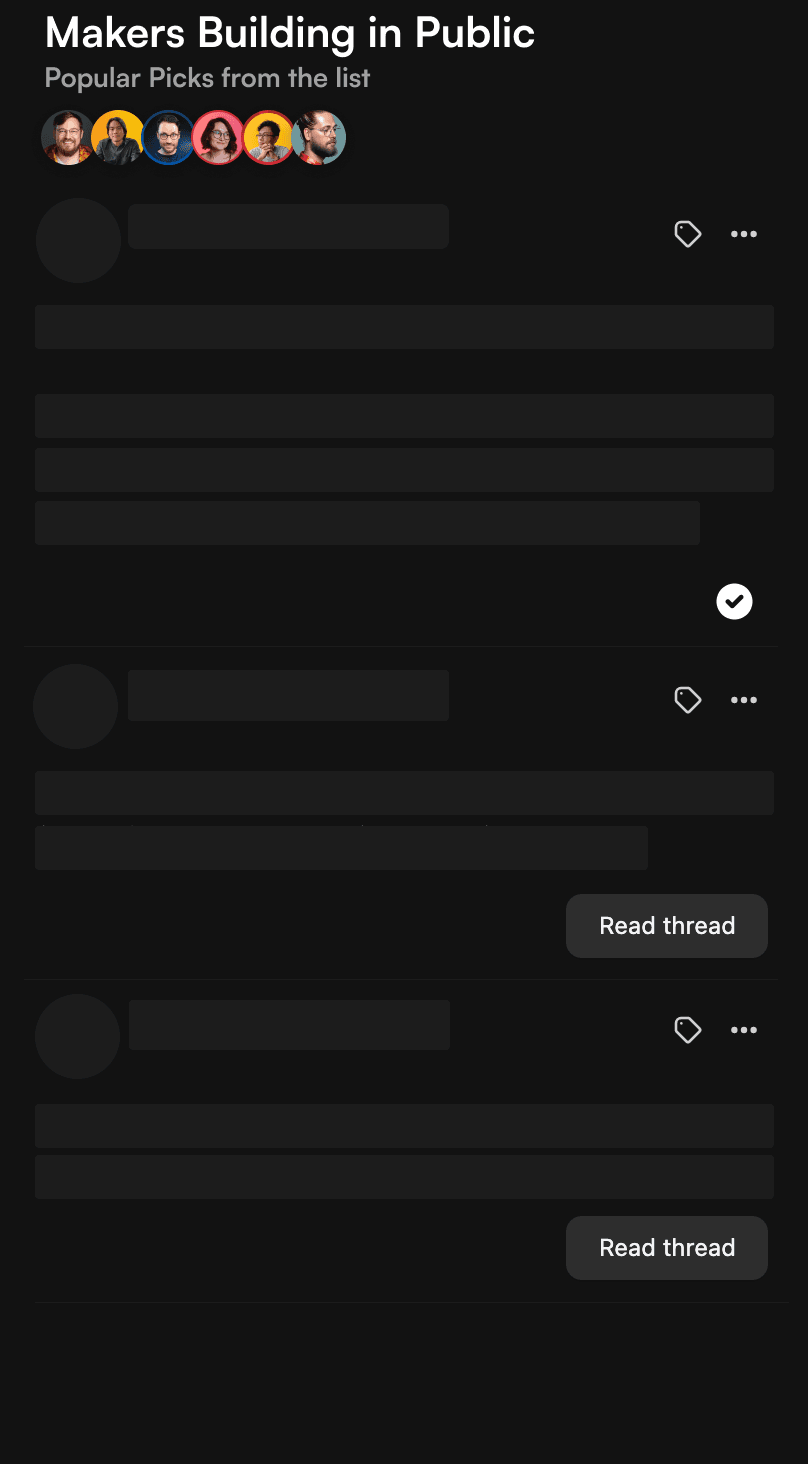 ---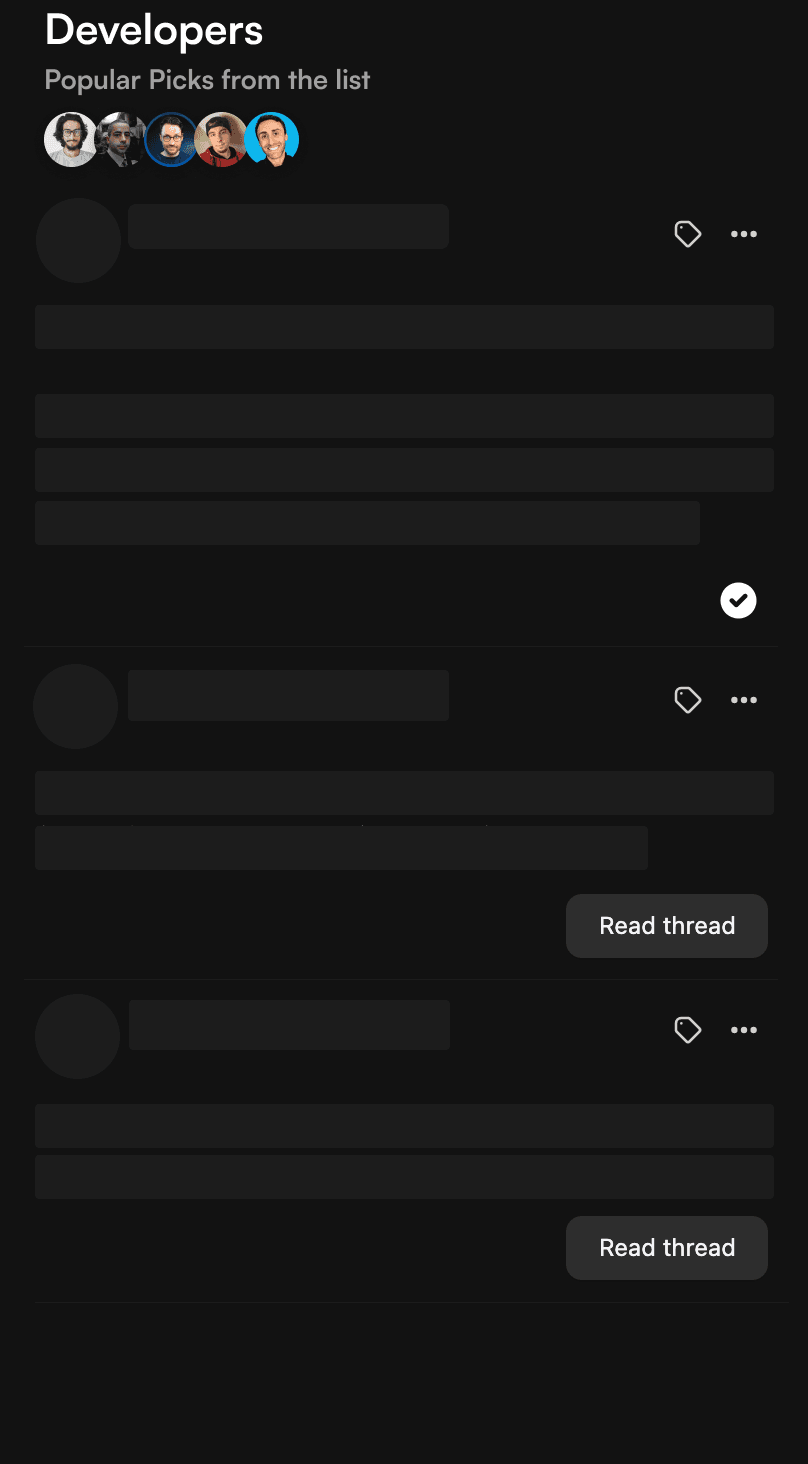 ---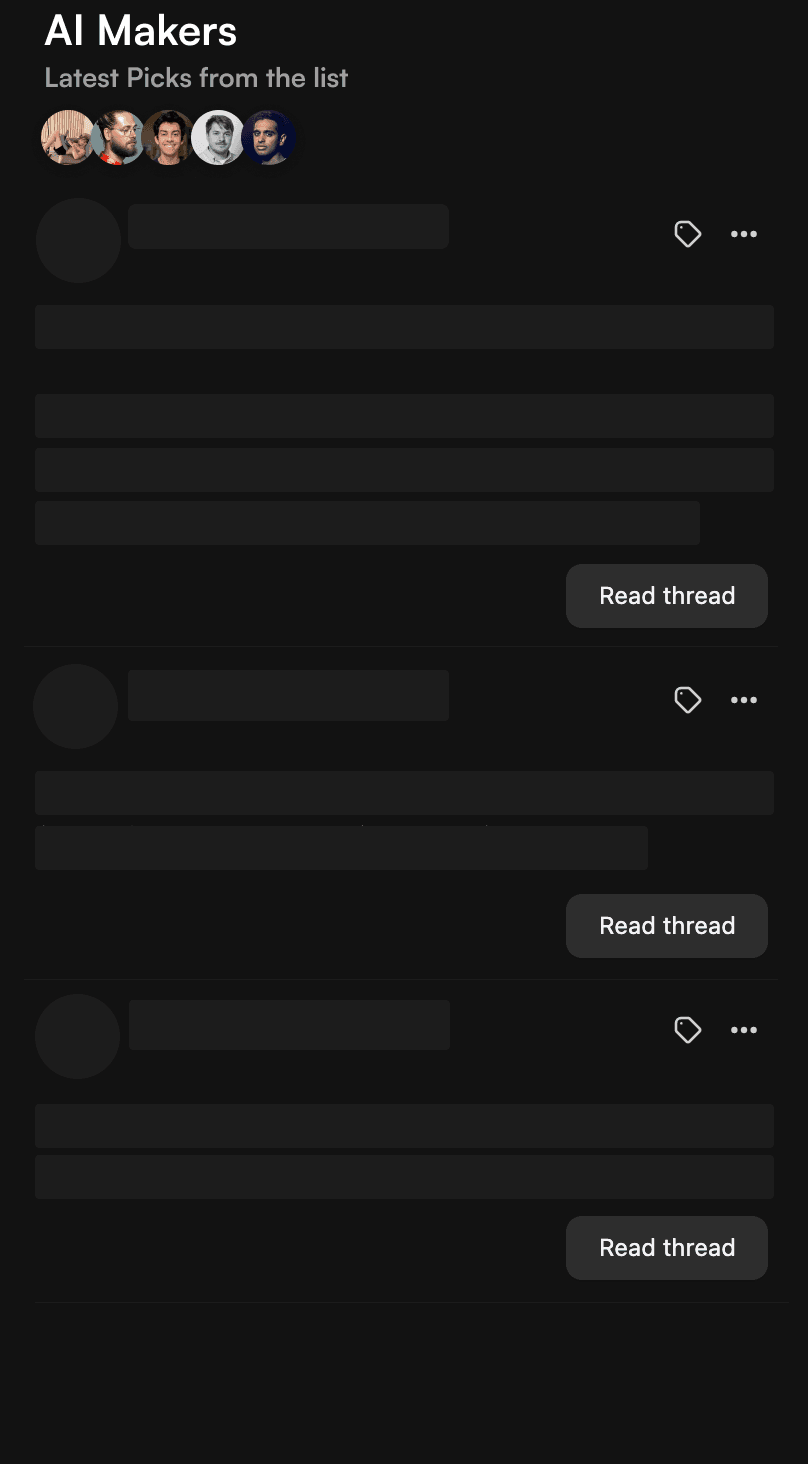 FEATURES
Streamline
the way you discover high-signal tweets
Never miss tweets from your favourite creators
Do tweets from your favourites not showing in feed often? Receive automated latest or popular tweets from your List.
Balanced consumption. Cure for feed addiction
Control how much information you want to consume. Build routine for your balanced and healthier Twitter.
Reduced clutter when it reaches your inbox
Hide tweets if you engaged already, hide retweets, group threads and more to read digests without clutter.
Curate tweets right from your digest
Bookmark, label tweets and send it to Notion right from your digest. Speed up your curation for your content creation.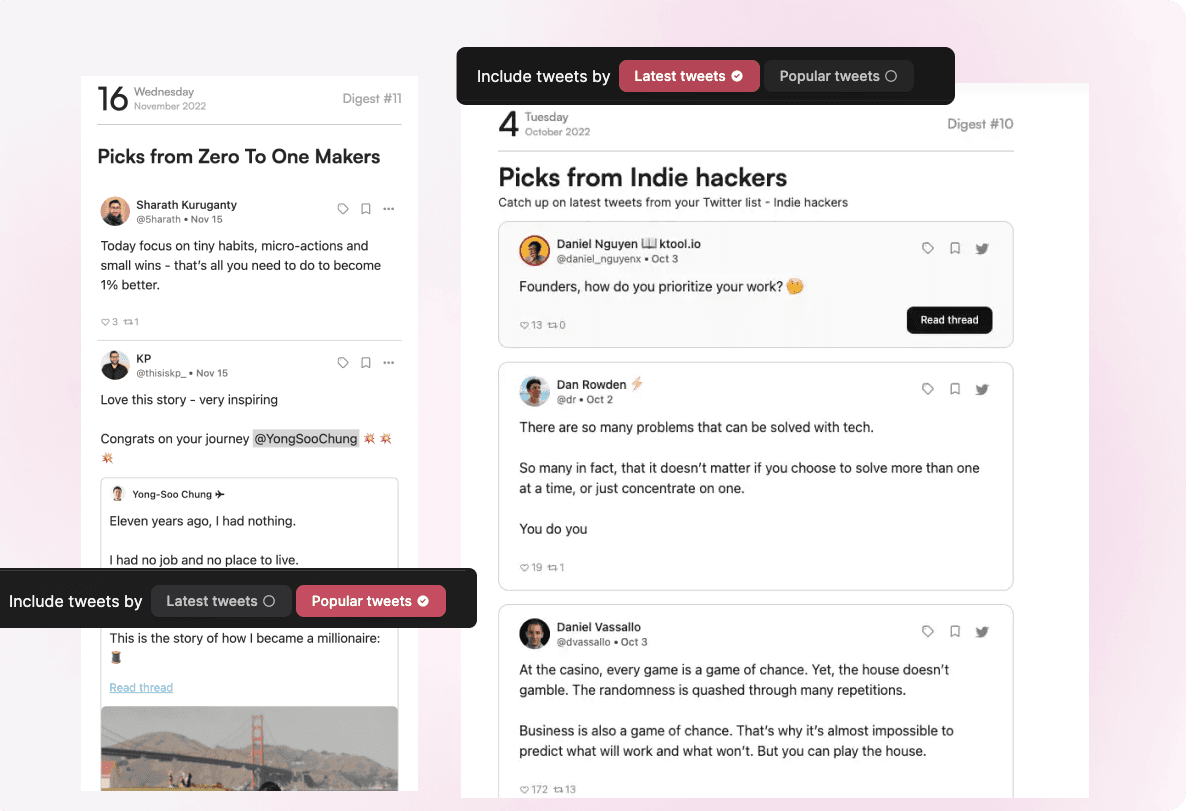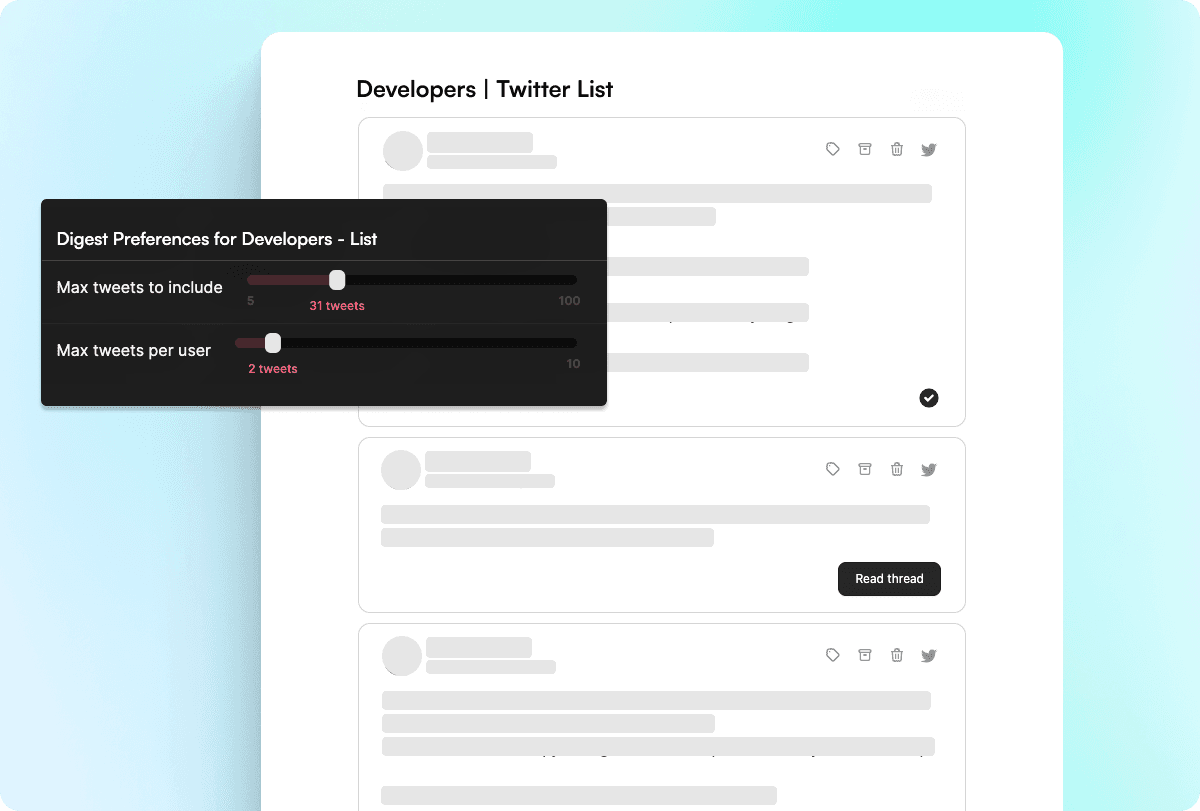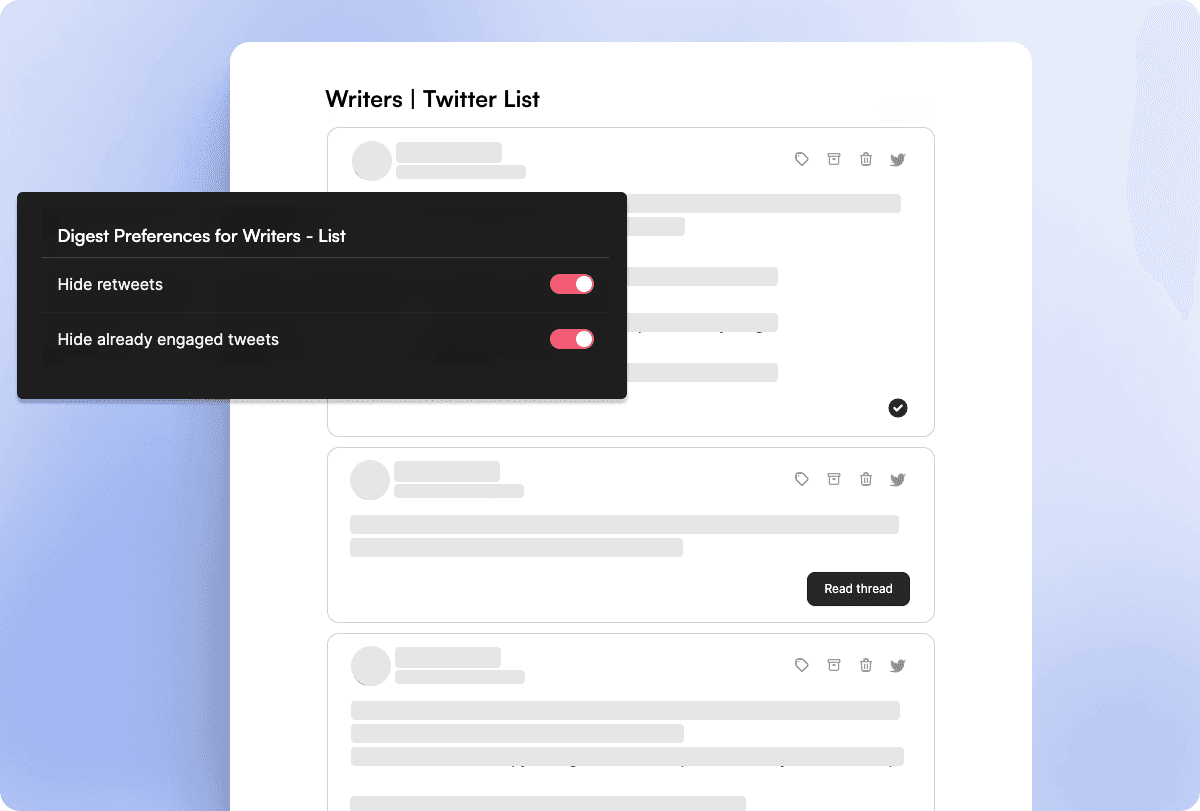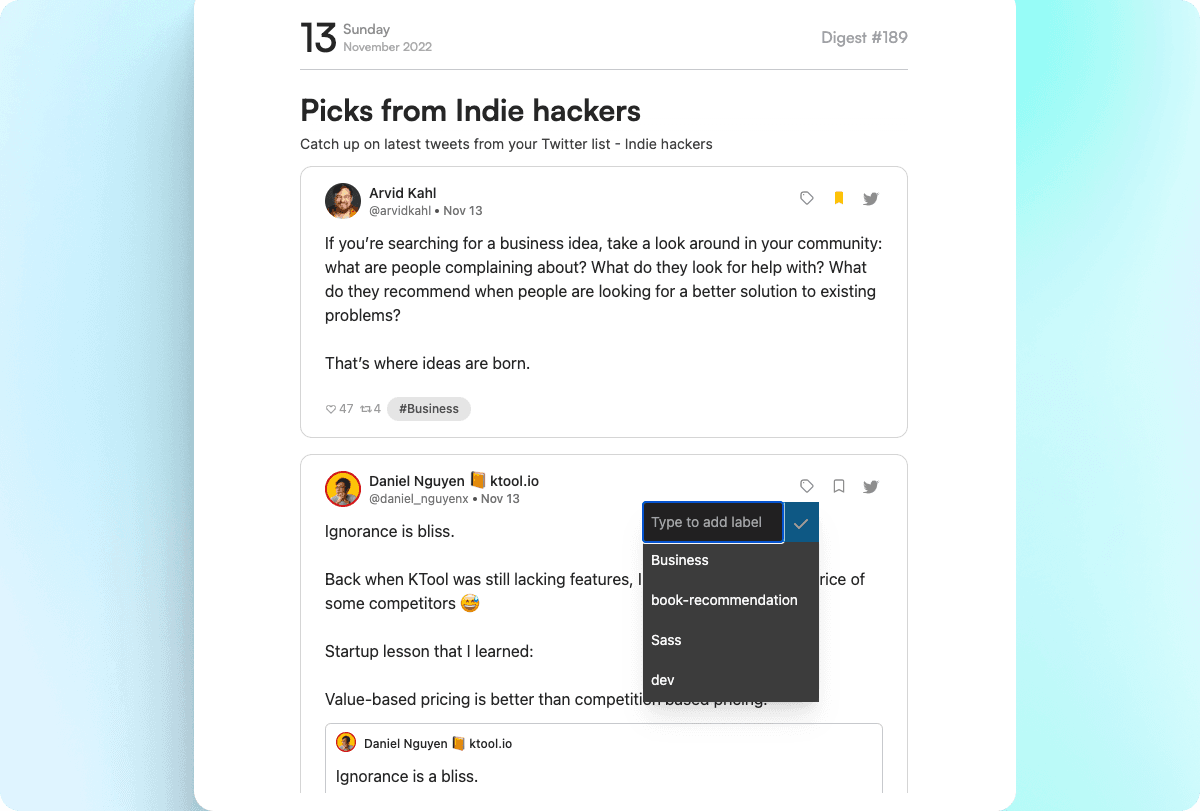 Read Digest
with high-signal tweets & organize your learning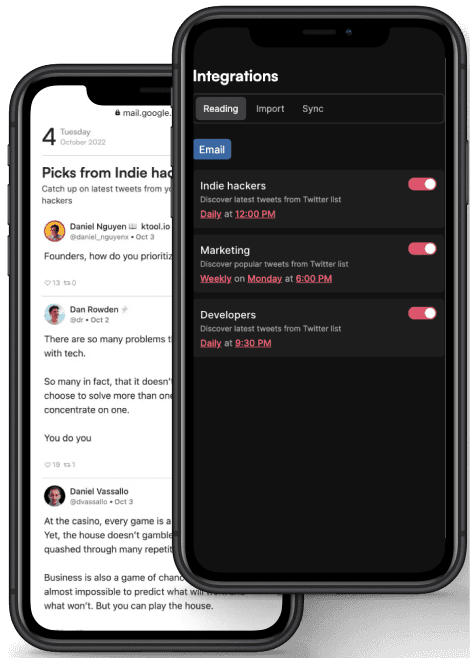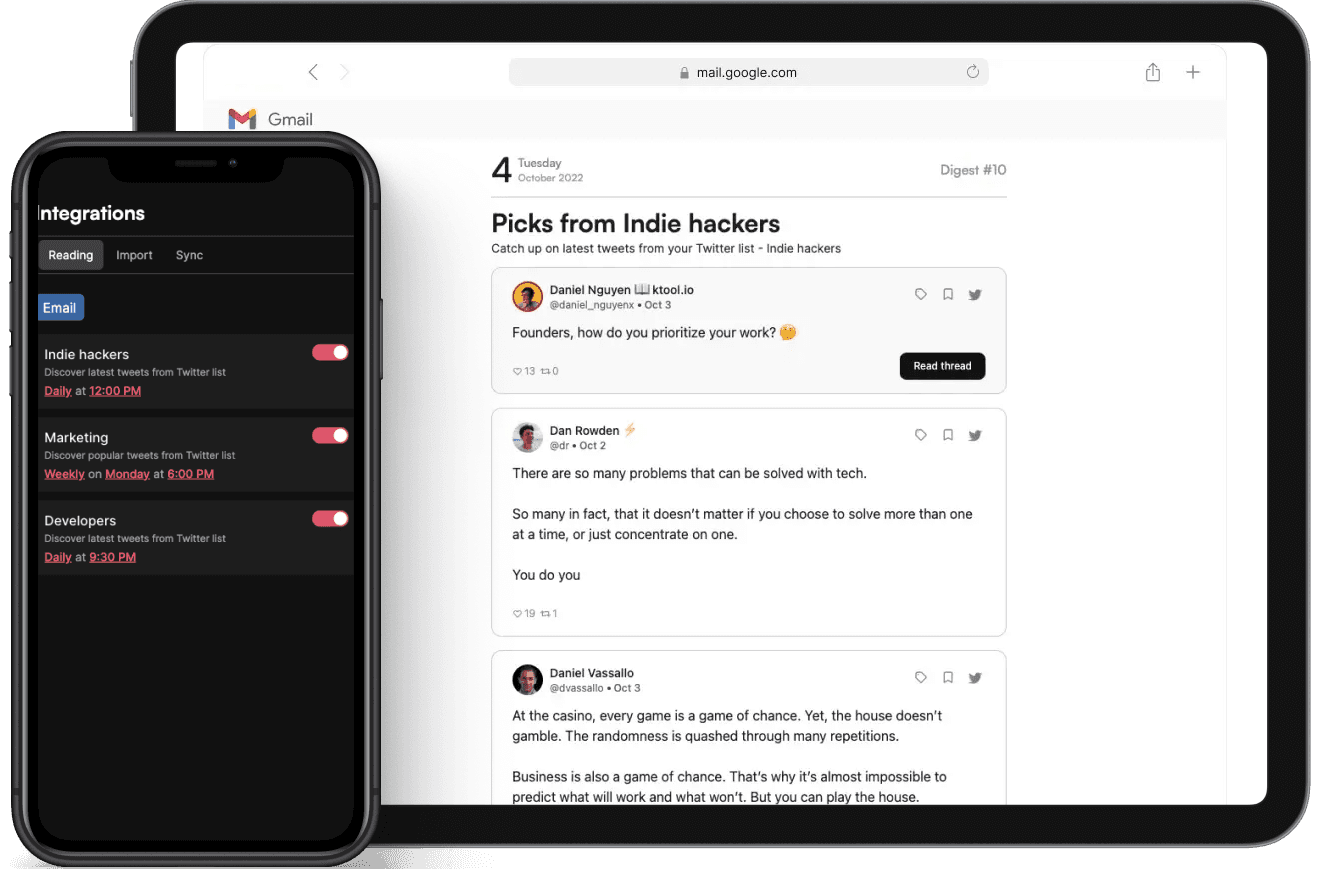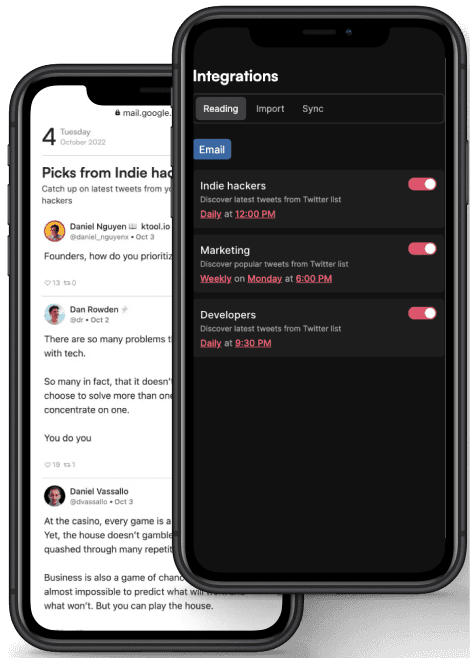 Our Wall of Love
Tweetsmash is loved by content creators and Twitter power users. Here it from them in their own words.